Aims and Scope
Chawaphol Direkwatana, Jackrit Suthakorn, Chumpon Wilasrussamee
---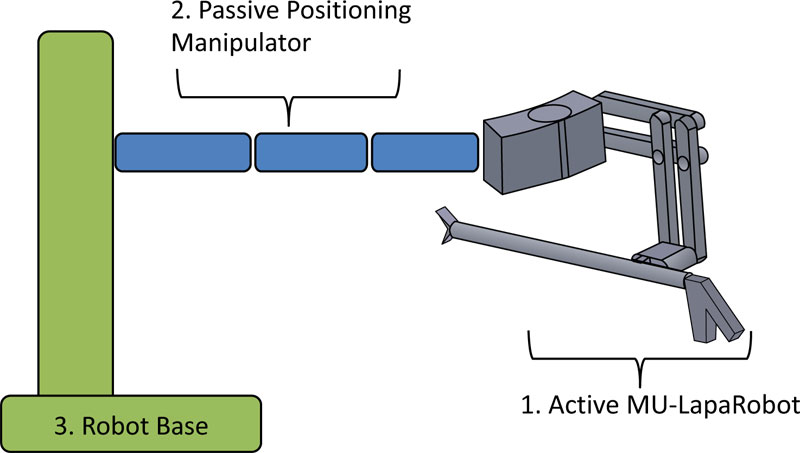 Objective:
Development of surgical instrument robot (MU-LapaRobot) for assisting in conventional laparoscopic surgery.
Methods:
A robot was designed based on instrument movement for a conventional procedure. The mechanism mimics and constrains manipulation movement through the wire-driven transmission. It is flexible for robot end-effector, which has a lightweight and small size. The usability of the robot is passive and active robot tasks with an interconnected driving system. Three main parts of the robot are robot end-effector, transmission, and a driving system.
Results:
On a robot platform, a parameter for setup is robot posture. The adjustment of robot position and projection of manipulation area is influenced by the accuracy of movement. To verify movement, command and exact movements are measured. Compensation with the control system is improved in order to improve the accuracy of the system.
Conclusion:
MU-LapaRobot provides surgical instrument manipulation by using wire-driven transmission with an effective system and requires less interference in the conventional operation.
---
October 26, 2020
Fuad G. Torizal, Ikki Horiguchi, Yasuyuki Sakai
---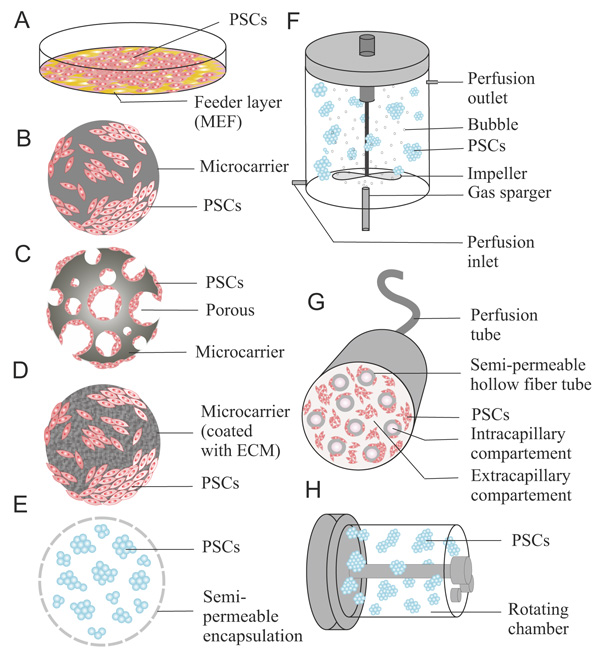 Human Pluripotent Stem Cells (PSCs) are a valuable cell type that has a wide range of biomedical applications because they can differentiate into many types of adult somatic cell. Numerous studies have examined the clinical applications of PSCs. However, several factors such as bioreactor design, mechanical stress, and the physiological environment have not been optimized. These factors can significantly alter the pluripotency and proliferation properties of the cells, which are important for the mass production of PSCs. Nutritional mass transfer and oxygen transfer must be effectively maintained to obtain a high yield. Various culture systems are currently available for optimum cell propagation by maintaining the physiological conditions necessary for cell cultivation. Each type of culture system using a different configuration with various advantages and disadvantages affecting the mechanical conditions in the bioreactor, such as shear stress. These factors make it difficult to preserve the cellular viability and pluripotency of PSCs. Additional limitations of the culture system for PSCs must also be identified and overcome to maintain the culture conditions and enable large-scale expansion and differentiation of PSCs. This review describes the different physiological conditions in the various culture systems and recent developments in culture technology for PSC expansion and differentiation.
---
February 28, 2019